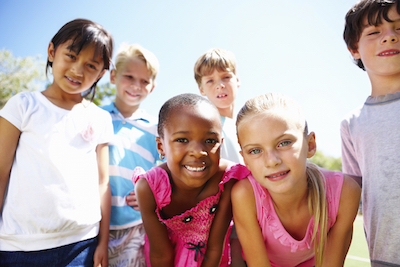 If you have kids in your household, you know all too well that there's never a dull moment. Whether they're infants, toddler or school-age, their care and feeding is a hectic but rewarding full-time job. Raising them in an apartment home presents some unique challenges, but many of them can be solved with these helpful tips.
1. Make sure they have their own dedicated area for play, homework and other activities.
It doesn't have to be large as long as it's a place they can feel is theirs alone. As a bonus, clean-up is easier when their toys, books and papers aren't scattered throughout the home. If you have children sharing a bedroom, allow each one to put their personal stamp on the space. Everything doesn't have to coordinate. It's more important to acknowledge and encourage their individuality.
2. Introduce your kids to the wide world of entertainment and culture outside the home.
Get to know your local parks, make regular trips to the library, spend Saturday afternoon at the museum. Nurturing your children's natural curiosity helps them develop into well-rounded and independent adults.
3. Give them plenty of options for indoor entertainment during those rainy days.
Keep a supply of creative tools like crayons, construction paper and paste on hand so they don't have to rely on television and video games.
4. Introduce your children to the neighbors in your building.
This is a great way to socialize your kids with people from a variety of backgrounds, making them more accepting of differences as they grow older. As they get to know the other residents, it will be easier for them to spot unfamiliar faces.
5. Take advantage of the opportunity to teach your kids consideration for others.
Explain to them that when they're at home they have to speak in their "indoor" voices and be mindful of keeping noise to a minimum whenever possible.
Our Springs Apartments communities welcome the joy and warmth that comes with families. Please share your favorite family activities in the comments!